Ringette MB Welcome
A message from the President of Ringette Manitoba:
Welcome Everyone.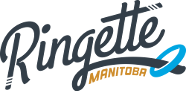 It is both an honor and privilege on behalf of the Ringette Manitoba Board of Directors and office staff, to welcome each of you to the 2017 Western Canadian Ringette Championships. We are so excited to have the opportunity to host this event once again.
We are very pleased to have teams representing the age divisions of U14AA, U16A, U19A and 18+ A from each of the 4 western provinces. We look forward to watching and cheering you on during the best competitive ringette games over the week that you are here.
I would like to take this opportunity to say THANK YOU to the following individuals:
Ringette Manitoba's Director of Games and Tournaments, Jocelyn MacLeod,
The WCRC Chairpersons Eloise Ternovetsky and Mike Boyechko and the WCRC Committee members, Ringette Manitoba's Program Coordinator, Mel Reimer,
and ALL of the volunteers who have come together to make this week possible.
I also would like to say THANK YOU to the parents of our athletes for continuing to make ringette a priority sport in yours and your children's lives!
Good Luck, Bonne Chance to all of the players and team staff. I wish you much success in your quest for greatness!
Carol Mydlo
powered by